The Little's Staff Picks Series is a grab bag of the mysterious, the fun, and the purely awesome. Each staff member has selected a movie to recommend — no genre or era is off limits. This series is the modern equivalent of stepping into your favorite video rental store, and seeking a film you'll swoon over. These are favorites from our Little staff, but hopefully they'll become your new favorites as well.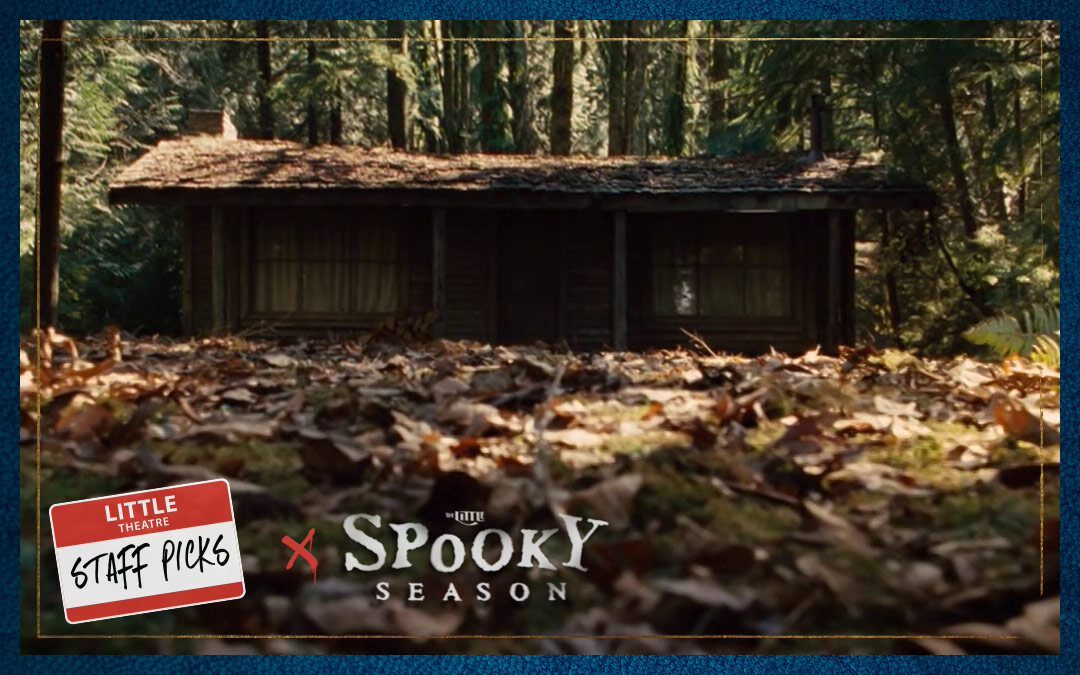 STAFF PICKS x SPOOKY SEASON | Monday, October 9 at 7:15pm | Don't read anything about this, don't watch the trailer, just prepare for a ride that's one million times wilder than what you're expecting. Picked by the entire Little staff!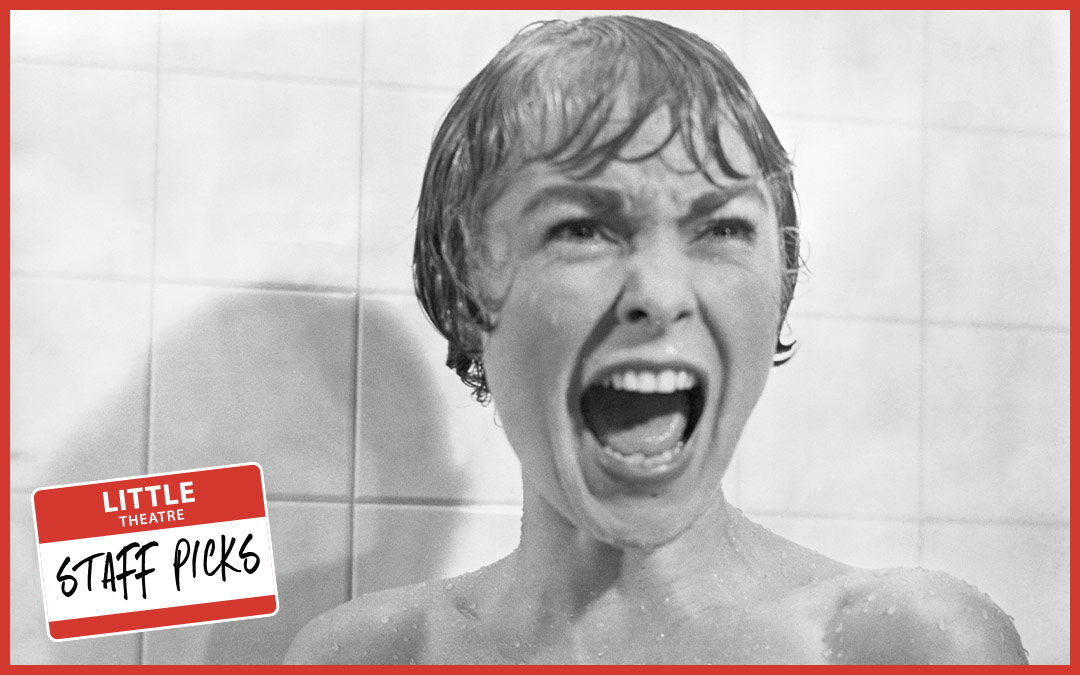 STAFF PICKS | Monday, November 6 at 7:30pm | Picked by Nicole | Projected on 35mm film! Alfred Hitchcock's legendary 1960 film on the big screen. Maybe shower beforehand?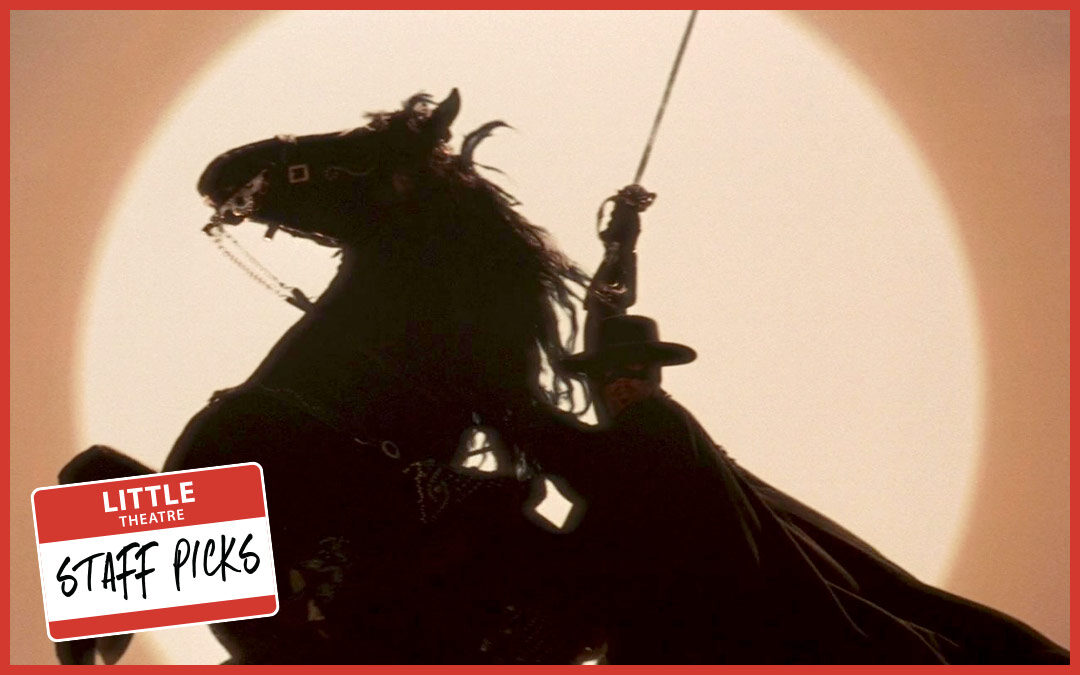 STAFF PICKS | Monday, December 11 at 7:15pm | Picked by Katie G. | Little Popcorn, but designed as a triumphant "Z"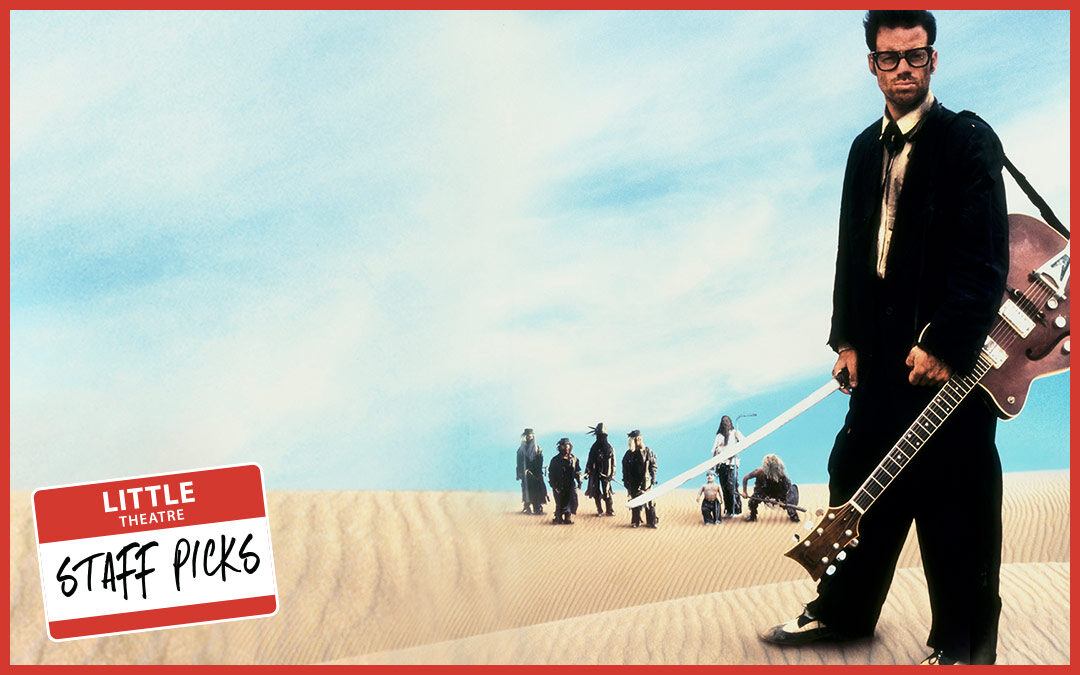 STAFF PICKS | Monday, August 14 at 7:30pm | Picked by Mona S. | In 1957, the bomb dropped and the last bastion of freedom became a place called Lost Vegas. Now, one guitar-picking, sword-swinging wanderer fights for the throne in this post-apocalyptic wasteland.