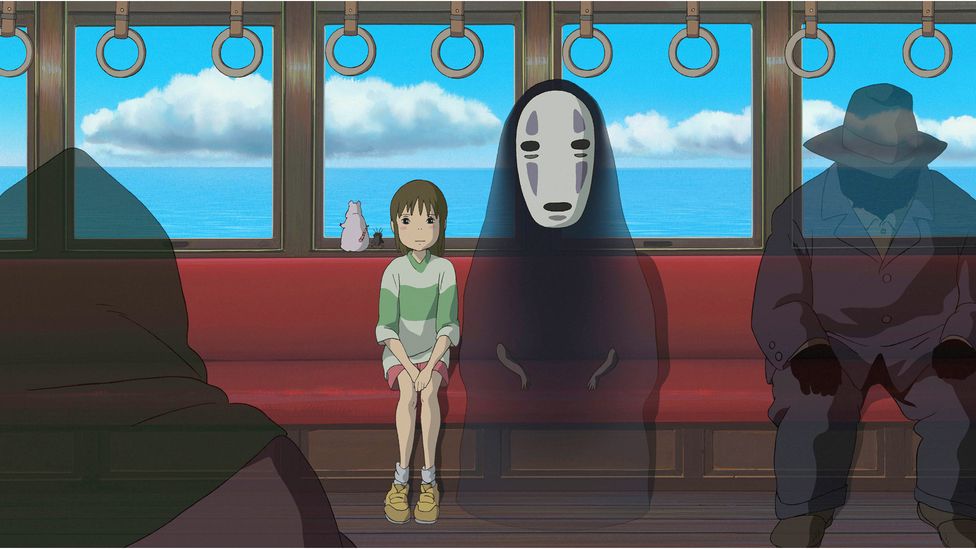 Staff Picks Series
SPIRITED AWAY
WEDNESDAY, AUG. 31, 2022 | 7:15PM
Little Theatre 5 – The Jack Garner Theatre
(Inside Little 2-5, at approx. 8 Winthrop Street)
Winner of the Academy Award for Best Animated Feature, Hayao Miyazaki's wondrous fantasy adventure is a dazzling masterpiece from one of the most celebrated filmmakers in the history of animation.
Chihiro's family is moving to a new house, but when they stop on the way to explore an abandoned village, her parents undergo a mysterious transformation and Chihiro is whisked into a world of fantastic spirits ruled over by the sorceress Yubaba. Put to work in a magical bathhouse for spirits and demons, Chihiro must use all her wits to survive in this strange new place, find a way to free her parents and return to the normal world. Overflowing with imaginative creatures and thrilling storytelling, Spirited Away became a worldwide smash hit, and is one of the most critically-acclaimed films of all time.
Subtitled (In Japanese with English subtitles)
Picked by: Joe McClaney, Shift Supervisor 
For fans of: Howl's Moving Castle, Princess Mononoke, The Secret World of Arrietty, Summer Wars
Joe says: With its amazing awe-inspiring animation and great storytelling, this movie will always be a timeless classic. It's a great watch for anyone and their family. 
2 hours 5 minutes  |  Animation/Adventure/Family  |  2001  |  Japan  |  In Japanese with English Subtitles
Rated PG
Written and Directed by Hayao Miyazaki
ABOUT THE STAFF PICKS SERIES
The Little's Staff Picks series is a grab bag of the mysterious, the fun, and the purely awesome. Each staff member has selected a movie to recommend — no genre or era is off limits. This series is the modern equivalent of stepping into your favorite video rental store, and seeking a film you'll swoon over. These are favorites from our Little staff, but hopefully they'll become your new favorites as well.