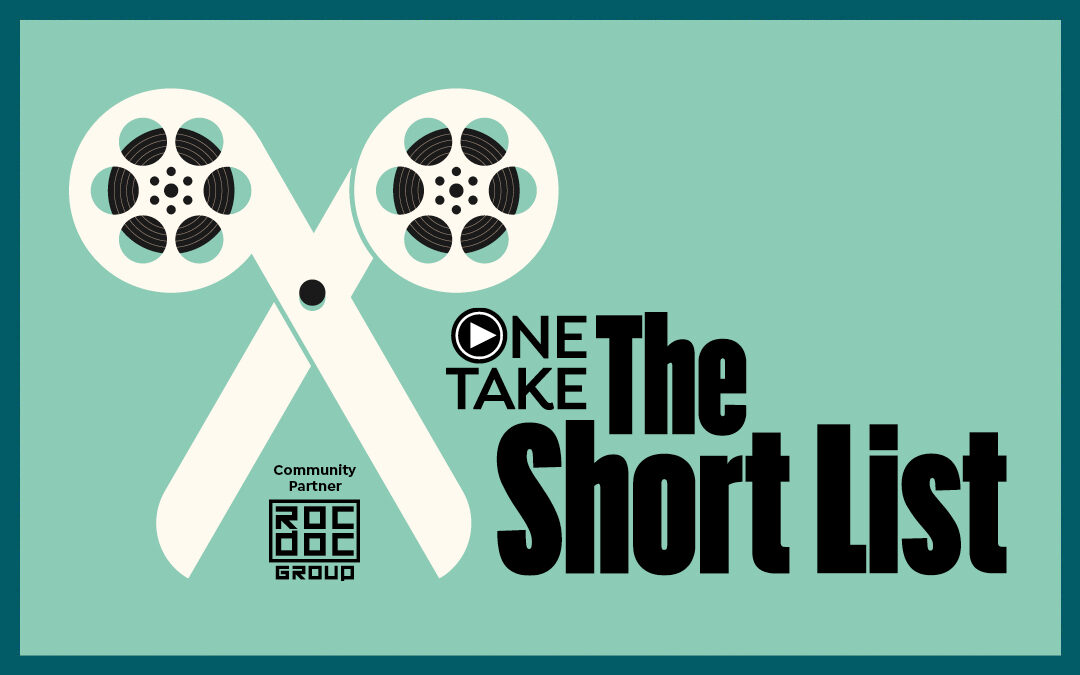 Thursday, December 14, 2023 | 7:15pm
Little Theatre 1 (240 East Ave.)
Doors: 6:45pm
Screening: 7:15pm

Saturday, December 16, 2023 | 3pm
Little Theatre 5 (Jack Garner Theatre)
Doors: 2:30pm
Screening: 3:00pm

The newest local documentary short films curated by the One Take Documentary Film Series. Featuring films from Cat Ashworth, Don Casper, Logan Gridlestone, and Tayton T. Troidl.
The movies:
Learning to Dance (dir. Cat Ashworth)
What does the last period of our lives bring us, age 70 and beyond? Whatdo you call this period and what are the challenges and joys it brings?Learning to Danceexplores the topic of aging, loss and identity, and thechallenges we will all face if we are lucky enough to live a long life.Filmmaker Cat Ashworth uses performance art and her own personal storyto create a ritual to mark her transition to thisfinal period of life.

The Mafia (dir. Logan Girdlestone)
A film ashowcasing the best fan base in the NFL. From tailgaing in Hammer lot to watching from home in The Old First Ward, the Bills Mafia supports their Buffalo Bills every game day. 
A Life in Boxes (dir. Tayton T. Troidl)
As a son uncovers the multiple lives of a father he never knew, his father's life choices reveal a complex truth that echoes throughout a grieving family; peeling back the layers of who Darryl Tarrance truly was.
Appalachia Heart (dir. Don Casper)
Travel with visual artist Charmaine Wheatley on a year-long project to paint portraits of people affected by the opiod crisis in two rural Eastern Kentucky communities. 
Not Rated | approx. 100 min.  |  Documentary short films  |  2023  |  USA |  English

The Little's One Take: Stories through the Lens is a monthly documentary film series, presenting a unique mix of documentaries—ranging from film festival favorites to unheralded gems—followed by panel discussions and filmmaker Q&As. Read more about One Take
Rochester Documentary Filmmakers (Roc Doc Group)
Rochester Documentary Filmmakers (RocDocs) is a collaborative of creative production professionals and amateurs focused on non-fiction storytelling. Based in Rochester, New York, they offer filmmakers the opportunity to screen their films in progress and receive constructive critiques, learn about the many aspects of filmmaking, and access industry news and resources to help them succeed. They meet here at The Little Theatre, 240 East Avenue at 5:15 p.m. on the third Thursday of the month.
The One Take Documentary Series at The Little is made possible in part by the New York State Council on the Arts with the support of the Office of the Governor and the New York State Legislature.