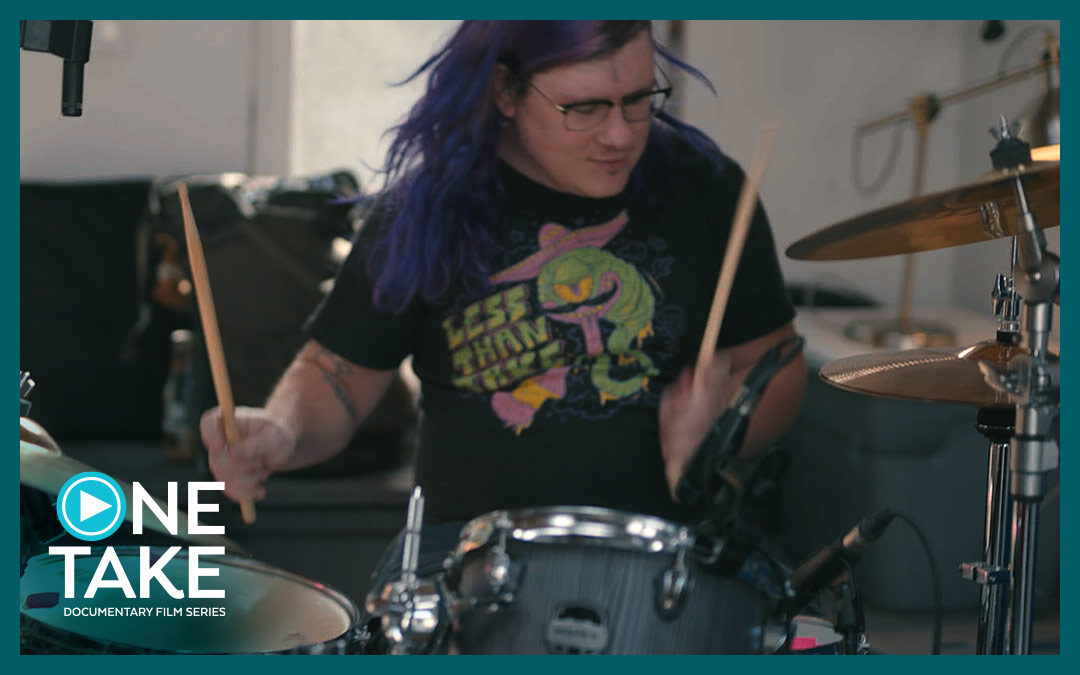 THURSDAY, FEBRUARY 16, 2023 | 7:15pm
Open captions
Little Theatre 1 (240 East Ave.)
Doors: 6:45pm
Screening: 7:15pm
Post-film discussion to follow, via Zoom, with Andrew Simon, the Story Creator and Executive Producer.
SATURDAY, FEBRUARY 18, 2023 | 3pm
Open captions
Little Theatre 5
ABOUT THE FILM
"OKAY! The ASD Band Film" follows the members of The ASD Band, four talented autistic musicians, as they embark upon the challenging journey of writing their first original album and gearing up to perform in their first live show.
Meet the band: Piano prodigy Ron, with an impeccable memory for reciting the correct day of the week for any date in history; lead singer Rawan, who uses makeup to express herself and can hit an impressively high pitch; Spenser, an energetic drummer with an affinity for punk rock music; and guitarist Jackson, who loves all things 1950s. – Hot Docs
86 mins | Documentary | 2022 | Canada
Not Rated
Directed by Mark Bone
The Little's One Take: Stories through the Lens is a monthly documentary film series, presenting a unique mix of documentaries—ranging from film festival favorites to unheralded gems—followed by panel discussions and filmmaker Q&As. Read more about One Take
Move to Include was launched in 2014 as a partnership between WXXI Public Media in Rochester, NY and the Golisano Foundation, the nation's largest private foundation devoted to supporting programs for people with intellectual, developmental, and physical disabilities. The Foundation has provided more than $1 million in funding to date for Move to Include.
Move to Include is a national initiative that uses the power of public media to promote inclusion. It spotlights people of differing abilities and disability issues – including education, healthcare, housing, recreation, employment and local efforts to support inclusion – through television, radio, news, special events, and social media. The initiative works to inspire and motivate people to embrace different abilities and include all people in all aspects of community life.
The New York State Council on the Arts (NYSCA)
The One Take series is made possible with support from the New York State Council on the Arts (NYSCA), along with the support of Governor Kathy Hochul and the New York State Legislature.