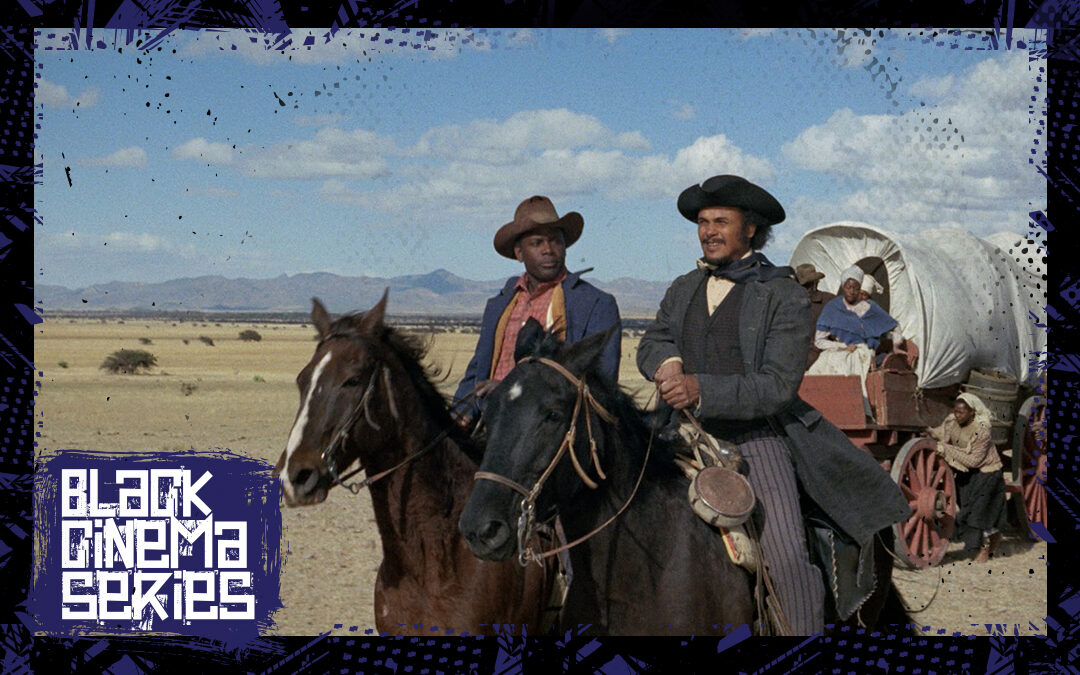 Thursday, June 22, 2023 | 7:30pm
Little Theatre 1 (240 East Ave.)
Doors: 7:00pm
Screening: 7:30pm
ABOUT THE FILM
Following the end of the Civil War, soldier-turned-trail-guide Buck (Sidney Poitier) makes a living by helping former slaves find settlements in the West. Along the way, a con artist, the Preacher (Harry Belafonte), joins the group, and constantly clashes with Buck. But when a gang of bounty hunters, led by the fiendish Deshay (Cameron Mitchell), attempts to round up the freed slaves to bring them back to Louisiana, the two put aside their differences to fight a common enemy.
1hr 42m | Adventure/Drama/Western | 1972 | USA | English
Rated PG
Directed by Sidney Poitier + Joseph Sargent
The Little Theatre's Black Cinema Series, presented in partnership with the Rochester Association of Black Journalists (RABJ), screens both scripted and non-fiction films about the Black experience. With an emphasis on contemporary independent films, the series highlights Black perspectives and filmmakers, with screenings and panel discussions with community experts and filmmakers.
More details about the Black Cinema Series