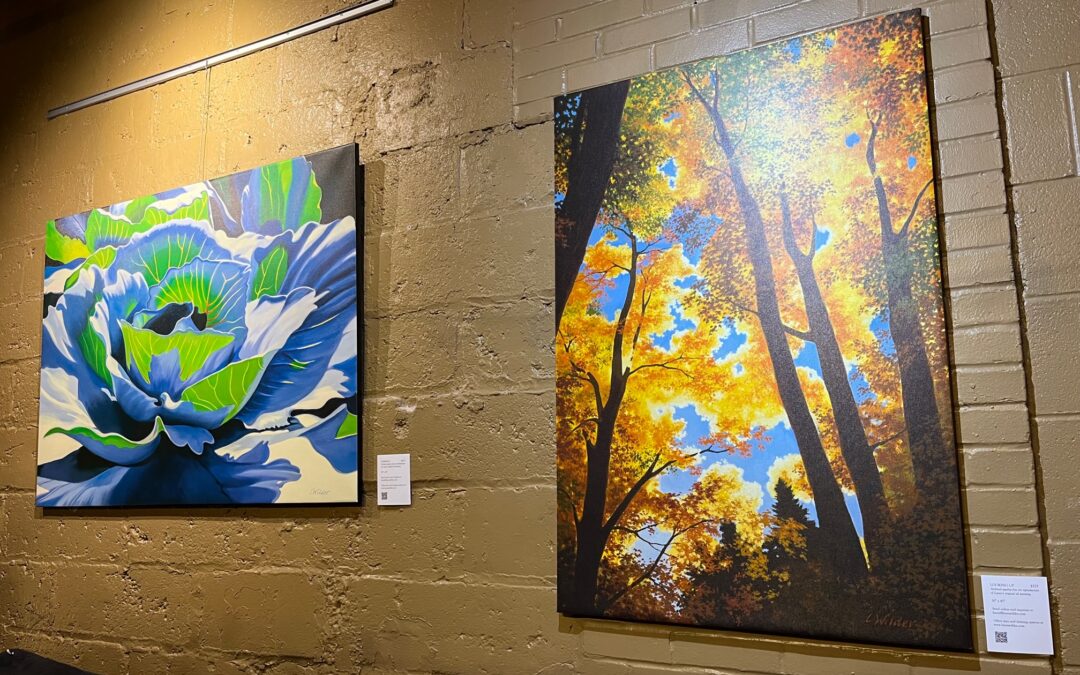 On display through May 29, 2023. Laura has been a Roycroft Renaissance Artisan specializing in block printing for over 25 years. The prints are created by doing a separate hand-carving for each color, and printing the inked carvings on an antique hand-cranked letterpress.
Looking Forward…
June: 2023: Kathy Farrell
July 2023: Arena Art Group / Dan Scally
August 2023: Phyllis Ely & Patrice McPeak
September 2023: Paul Dodd
October 2023: David Burke
November 2023: Print Makers Group / Pat Bacon
December 20223: Franzi & Zazie Weldgen
For Little Cafe art exhibit bookings, contact Zanne Brunner, Little Cafe Art Curator: zanne@thelittle.org. Exhibiting artists must be members of the Little Theatre.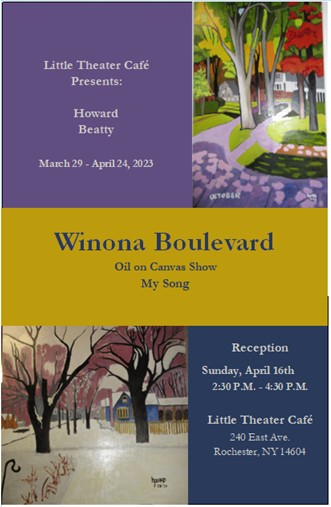 Oil on canvas art show from Howard Beatty. On display March 29 to April 24, 2023. Artist reception is 2:30 p.m. to 4:30 p.m. Sunday, April 16.